ABOUT US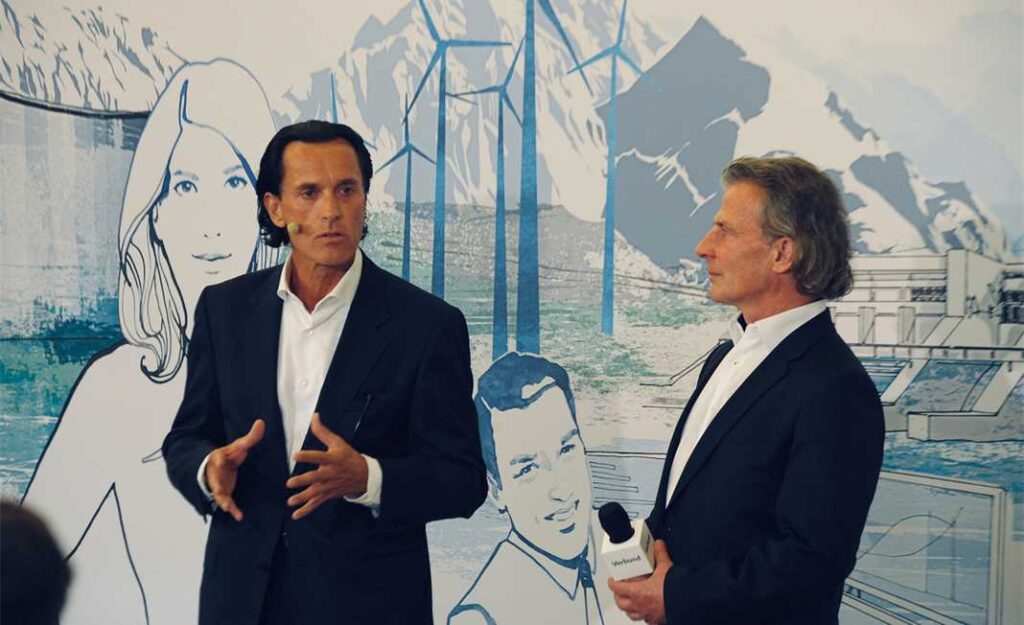 ASIC COOLING AUSTRIA (former Hinterecker GmbH) has positioned itself as a specialist for innovative and modern green energy technologies as well as a world wide unique and new cooling technology for data center solutions.
More than 30 years of experience in the field of mechatronic, fundamental knowledge in the energy sector and a pioneer in the blockchain technology allows us – due to our visions – to design the future of some important branches.
Prototyping and development is done on the site of our Viennese factory, the serial production is on our site in Hönigsberg/Styria/Austria.
Christian Ferrari and Claus Hinterecker are presenting their method of data centre waste heat utilization at the VERBUND-Power Slam. The "Containerized Energy Coupling Data Center" provides thermal energy in order to heat roughly 700 private homes.